R&B-influenced singer/songwriter STOLAR has released the brand new video for the single "Paralyzed".  Premiering on respected music tome POPMATTERS, the atmospheric video was directed by Kevin Slack (The Gaslight Anthem, Shawn Mendes, Hailee Steinfeld) and features Stolar performing the song amidst images filmed in reverse.  "Kevin and I worked together to ensure the video had the perfect balance of a dream and subtle narrative," explains Stolar to PopMatters. "The end product honestly blew my mind. 'Paralyzed' is meant to feel like a three-minute film about pushing through the fear of the unknown. The final cut captures that uncannily."

The single "Paralyzed" is a perfect introduction to the smooth sounds of this NYC-based artist, which PopMatters calls, "utterly warm and contemporary, based in pop, but further refined by his soul and electronic leanings. Soulful electropop, if you will." Rap and R&B bible HipHopDX said the track possesses "a real badass swag and cinematic space", capturing the expansive and epic production which is credited to up & coming DJ/producer duo Take a Daytrip who have worked on tracks by Raury ("Cigarette Song," "Her," "Amor," "Home,"), Pell ("Show Out"), The Skins ("Bury Me" ft. D.R.A.M., "Runaway"), and Chaz French ("Questions," "Sometimes," "We Made It"), among others. The post production team for the EP included Grammy-nominated mix engineer DJ Swivel (The Chainsmokers) and Grammy-winning mastering engineer Chris Gehringer (Rihanna, Lady Gaga).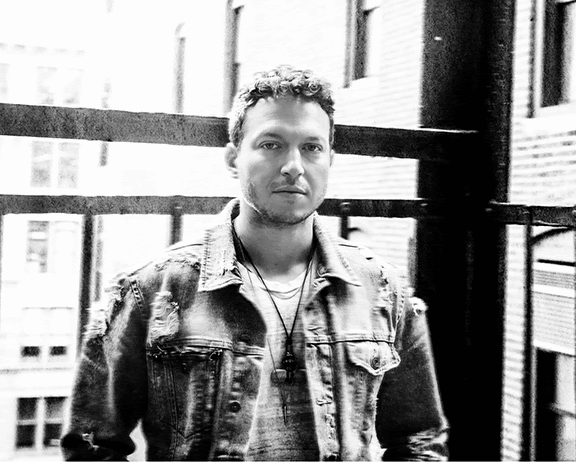 photo credit: Myriam Santos
Born in New Jersey and based in Brooklyn, Stolar sharpened his natural songwriting and singing talents by playing countless local late night shows, studying other musicians' live performances, writing for artists such as 
The Voice
 and 
America's Got Talent
 finalists Caroline Pennell and Alice Tan Ridley, and penning purpose tracks such as the anthem for the most recent Brooklyn Nets playoff run.
With new songs at the ready to launch him even further into 2017, Stolar has turned personal stories into lush and danceable yet undeniably deep songs. Drawing inspiration from his own life and his struggles with bipolar disorder, his music takes on a much deeper significance and offers him a viable and creative outlet for catharsis. With "Paralyzed" as his entrance to the music world on his own accord, it's only a matter of time before he tackles the industry like he's tackled his mental illness – with a backbeat and "a real badass swagger."